In the 50th-anniversary year of the death of John Coltrane, Zen teacher Sean Murphy looks back at the jazz icon and how meditation practice and a deep interest in Eastern traditions informed his monumental late-period work.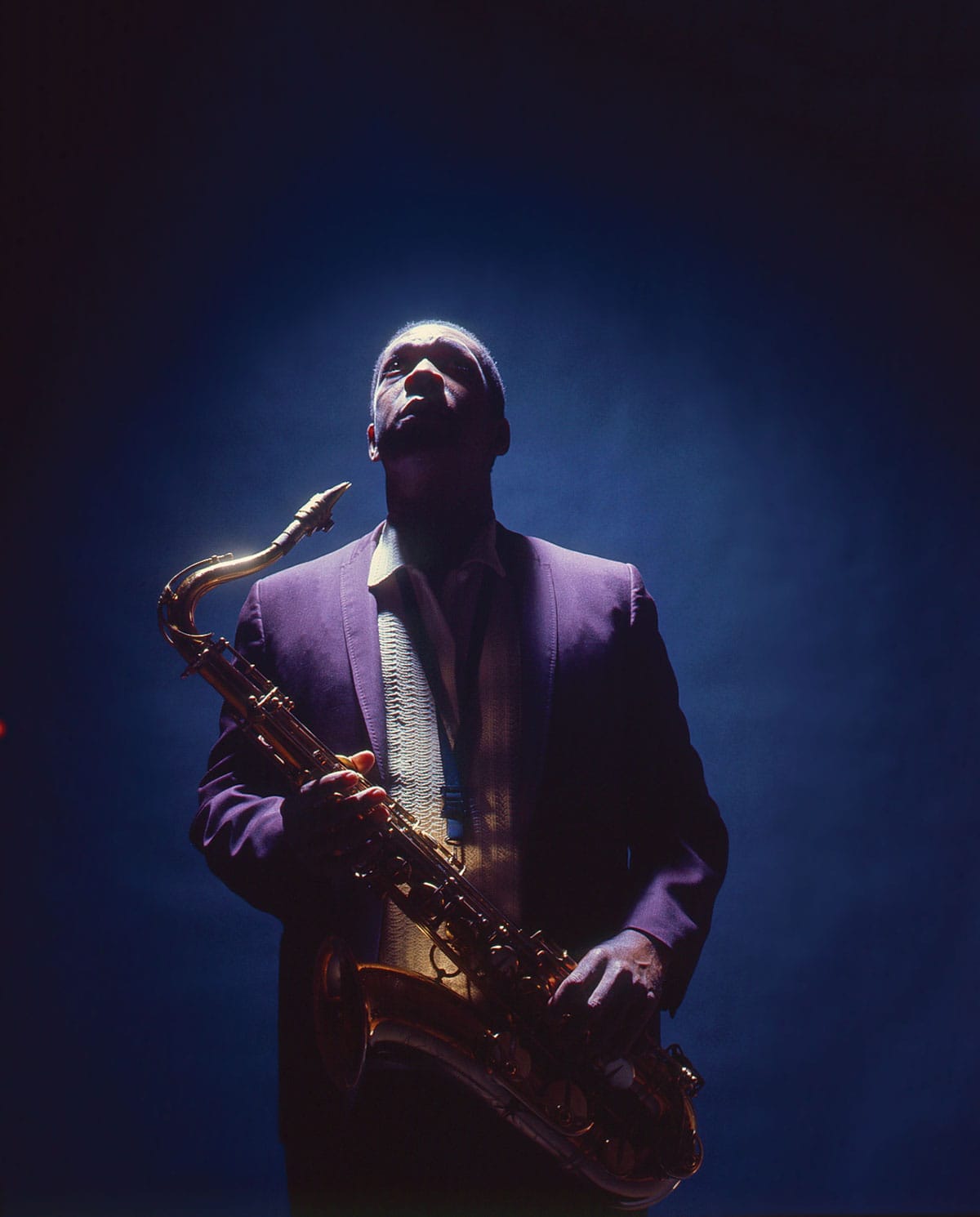 One predawn morning in 1964, the already-legendary saxophonist John Coltrane was sitting in meditation in his Long Island home when the structure and themes of his masterpiece, the album A Love Supreme, came to him in its entirety. "It was the first time I had it all," he said, as reported by his wife, pianist and harpist Alice Coltrane, with whom he shared a practice of meditation and a deep interest in all things spiritual.
This was not the first time that Coltrane, who came to consider his musical improvisation a form of meditation in itself, experienced what he thought of as divine grace. He'd sweated out addiction — his first, failed path to transcendence — in 1957 after what he described as a "life-changing spiritual experience" that helped him overcome heroin and alcohol and set him on a search for other means of transcendence, through meditation, prayer, and music. His search would also profoundly influence the jazz world, and the cultural landscape of western society itself.
"There are always new sounds to imagine: new feelings to get at. And always, there is a need to keep purifying these feelings and sounds so that we can really see what we've discovered in its pure state." —John Coltrane
Fifty years after his death in 1967, Coltrane remains a cultural and spiritual icon, exerting an influence over jazz that is impossible to escape — so much so that it has given rise to a strange phenomenon, surely one of a kind: the Saint John Coltrane Church. Based in San Francisco, the SJCC is an actual community of worship that continues to this day, using A Love Supreme, Coltrane's signature work, as scripture and hymnal.Before Coltrane, jazz had largely been regarded as a sensual, even risqué form of expression, linked as much to libation as to liberation. But jazz and spirituality have always been linked.
Jazz is an improvisational art form — it requires the moment. Total immersion in it, that is. I have long been struck by the unusual purity of the best of this music, despite the fact that it was so often developed under the most impure of conditions: smoky clubs, alcohol, drugs, and the inescapable burden of racial prejudice. How could this be possible? As a Zen practitioner/teacher and musician myself, I feel the answer lies in a brand of what we in Zen call working samadhi – an immersion in moment-to-moment activity so complete that it becomes essentially a meditative state. Improvisational music, at least at the level of complexity exhibited by jazz, requires a putting aside of the ego — if you start thinking of good or bad, try to impress, become distracted by the flubbed note of the last moment, try to anticipate the next moment, or give yourself over to anything else but what's happening now, you're lost. To play truly great improvisational music, you have to lose yourself.
The best musicians, like Coltrane, are able to summon an immersion in the moment that can transcend even the worst environments, personal problems, or state of health. Of course, this doesn't mean that certain players don't inflate themselves after the fact, building themselves up and taking credit for what in essence, had passed through them — via, perhaps, the greater power to which Coltrane often alluded. But Coltrane was not one of these.
Coltrane's challenging later albums were intended to be 100% spiritual testament, the communication of an ongoing, endless spiritual quest into the great mystery.