Remember me? Climate is nearly always more interesting in the rear view mirror. It has been a very interesting year so far with the startling cool wet winter and spring that completely erased drought from Colorado. Now we have this overdue monsoon that has dried all those early-season grasses into kindling. Monsoon seasons too are best resolved in the rear view mirror. Perhaps we will say the third week in July was the beginning.
At the NWS offices here in GJ and down in southern NM, we had an adage: the monsoonal moisture won't get pulled up into the Rockies until mountain snow melt is complete. The idea is, it is difficult to create a Four-Corners thermal Low while the sun's regional energy is still being used to transition ice to water and vapor. And since Low pressure sucks, its hard to suck in the subtropical moisture without it.
So I was surprised in late June when the CPC outlook showed above normal precipitation chances for western Colorado while the high-mountain snowpack was still impressively deep and the 10-day forecast models still looked dry. Since I had no finger on the pulse I thought those climate guys must be onto something interesting. Well we are still waiting for something interesting.
The new one and three month outlook is no longer excited about the Southwest monsoon.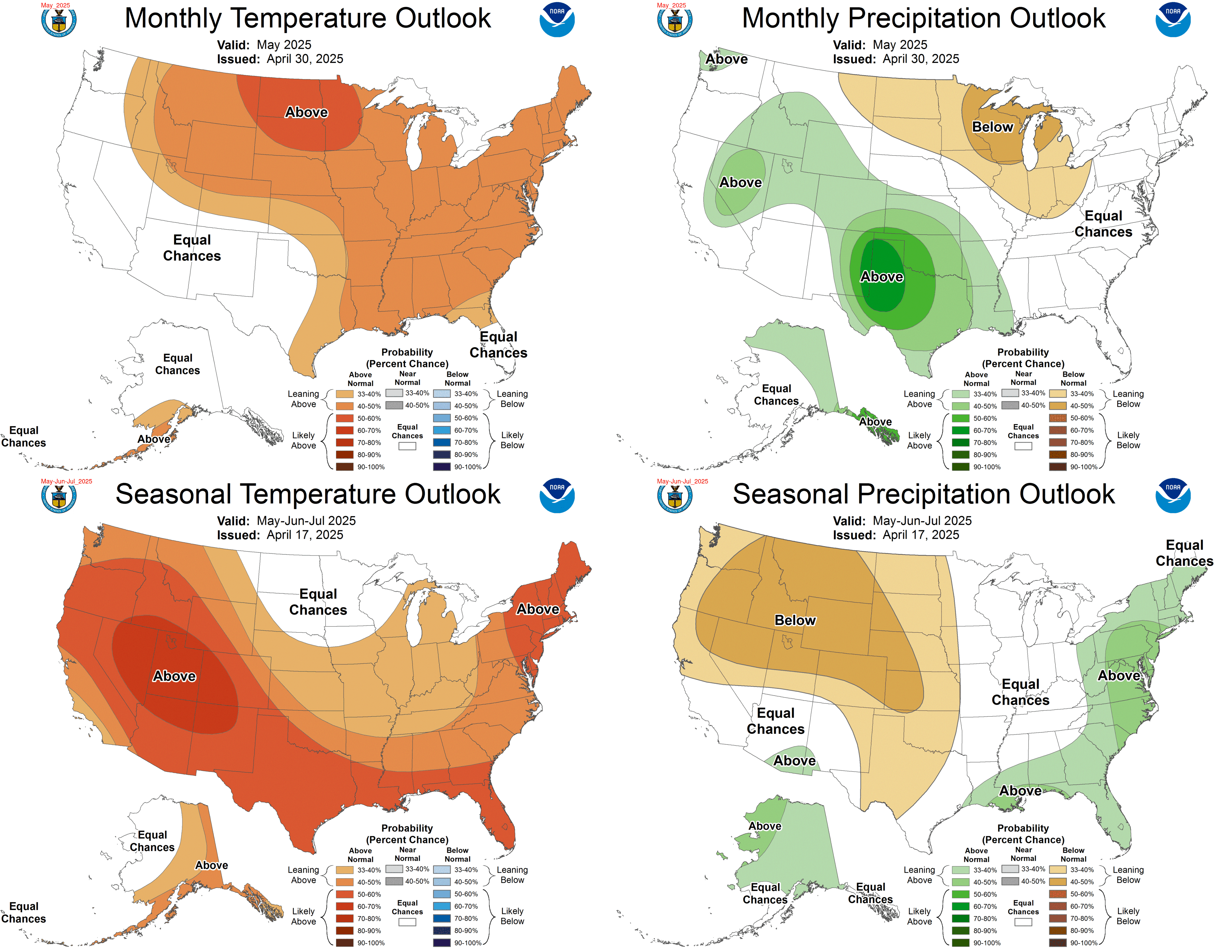 But there is some reason for hope. The vast majority of the mountain snowpack is in the rivers and the wee rest will follow shortly. The weather pattern turns more favorable: the subtropical High has been suppressed to our south but begins to rebound northward this weekend as a trough comes in off the Pacific. So this will produce a S-SW flow. There is an inverted trough that looks to work up from Mexico next week perhaps up into western Colorado by mid-week. This could bring deep moisture with it. Of course that will render my swamp cooler useless here in GJ so I will venture out in the early morning only. Lets hope it happens! Water is life.
Hope your summers are going well.
Joe Ramey