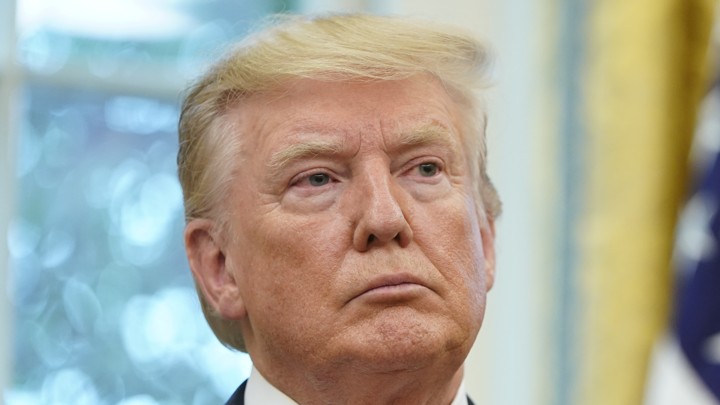 During the 2016 campaign, I received a phone call from an influential political journalist and author, who was soliciting my thoughts on Donald Trump. Trump's rise in the Republican Party was still something of a shock, and he wanted to know the things I felt he should keep in mind as he went about the task of covering Trump.

At the top of my list: Talk to psychologists and psychiatrists about the state of Trump's mental health, since I considered that to be the most important thing when it came to understanding him. It was Trump's Rosetta stone.

I wasn't shy about making the same case publicly. During a July 14, 2016, appearance on C-SPAN's Washington Journal, for example, I responded to a pro-Trump caller who was upset that I opposed Trump despite my having been a Republican for my entire adult life and having served in the Reagan and George H. W. Bush administrations and the George W. Bush White House.

"I don't oppose Mr. Trump because I think he's going to lose to Hillary Clinton," I told Ben from Purcellville, Virginia. "I think he will, but as I said, he may well win. My opposition to him is based on something completely different, which is, first, I think he is temperamentally unfit to be president. I think he's erratic, I think he's unprincipled, I think he's unstable, and I think that he has a personality disorder; I think he's obsessive. And at the end of the day, having served in the White House for seven years in three administrations and worked for three presidents, one closely, and read a lot of history, I think the main requirement for president of the United States … is temperament, and disposition … whether you have wisdom and judgment and prudence."
That statement has been validated.
Donald Trump's disordered personality—his unhealthy patterns of thinking, functioning, and behaving—has become the defining characteristic of his presidency. It manifests itself in multiple ways: his extreme narcissism; his addiction to lying about things large and small, including his finances and bullying and silencing those who could expose them; his detachment from reality, including denying things he said even when there is video evidence to the contrary; his affinity for conspiracy theories; his demand for total loyalty from others while showing none to others; and his self-aggrandizement and petty cheating.
It manifests itself in Trump's impulsiveness and vindictiveness; his craving for adulation; his misogyny, predatory sexual behavior, and sexualization of his daughters; his open admiration for brutal dictators; his remorselessness; and his lack of empathy and sympathy, including attacking a family whose son died while fighting for this country, mocking a reporter with a disability, and ridiculing a former POW. (When asked about Trump's feelings for his fellow human beings, Trump's mentor, the notorious lawyer Roy Cohn, reportedly said, "He pisses ice water.")
The most recent example is the president's bizarre fixation on falsely insisting that he was correct to warn that Alabama faced a major risk from Hurricane Dorian, to the point that he doctored a hurricane map with a black Sharpie to include the state as being in the path of the storm.
"He's deteriorating in plain sight," one Republican strategist who is in frequent contact with the White House told Business Insider on Friday. Asked why the president was obsessed with Alabama instead of the states that would actually be affected by the storm, the strategist said, "You should ask a psychiatrist about that; I'm not sure I'm qualified to comment."
We have repeatedly heard versions of that sentiment over the course of Trump's presidency. It's said that speculating on Trump's mental health is inappropriate and unwise, especially for those who are not formally trained in the field of psychiatry or psychology.