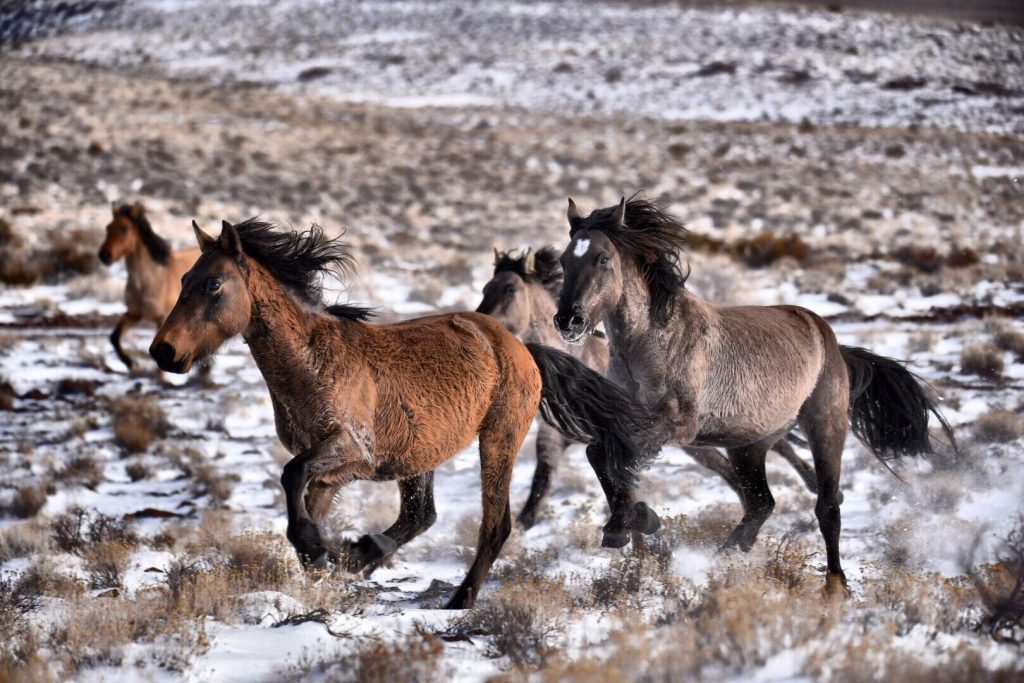 The Sulphur wild horses of Southwestern Utah are among the estimated 82,000 free-roaming wild horses and burros in the West. Credit: BLM Wild Horse & Burro Program/Facebook
"My personal opinions are irrelevant," said William Perry Pendley, acting director of the US Bureau of Land Management, in response to a question about climate change at last week's annual conference of the Society of Environmental Journalists. "I'm a Marine. I follow orders."
That didn't stop him from expressing a surprising opinion on the biggest challenge to federal lands: the "existential threat" posed by wild horses and burros. "Some land in the West is so devastated it will never recover," he said.
Appointed in July, Pendley is a controversial choice to lead the BLM, an agency that administers nearly 245 million acres or about one tenth of America's land, because his personal opinions on subjects such as climate change are extreme even for a Trump administration official. He has denied the existence of climate change and the seasonal hole in Earth's stratospheric ozone layer, asserted that the Founding Fathers intended for all public lands to be sold, and called undocumented immigrants a "cancer." Pendley was previously a lawyer and conservative activist, and continues to identify himself as a "Sagebrush Rebel." (The Sagebrush Rebellion is a movement to reduce or eliminate federal control over lands in the West.)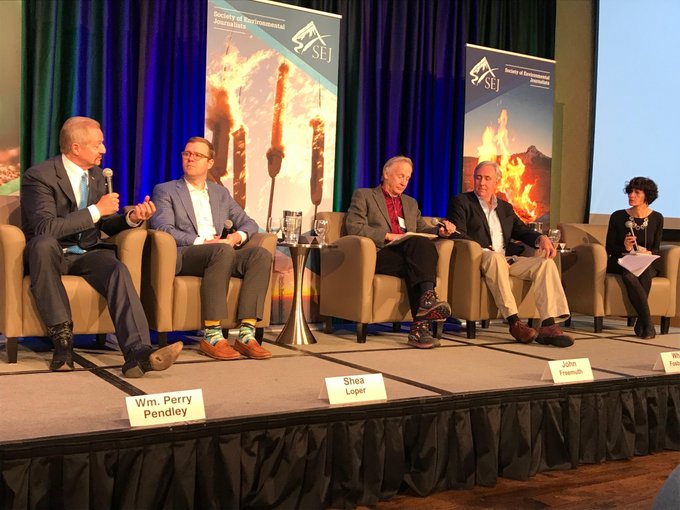 Climate-warming emissions associated with the extraction and use of fossil fuels from federal lands are responsible for about one quarter of all US greenhouse gas emissions, according to a 2018 report from the US Geological Survey. Almost all of the Democratic presidential candidates have pledged to end leasing for fossil fuel extraction on federal lands. Pendley said he hasn't yet been briefed about climate impacts on BLM lands.