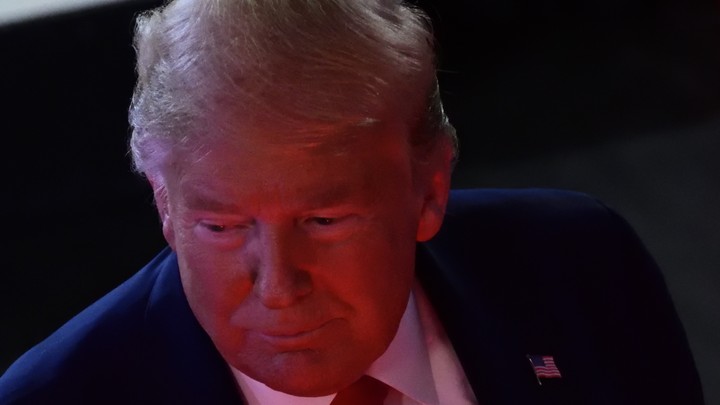 When, in January 2016, I wrote that despite being a lifelong Republican who worked in the previous three GOP administrations, I would never vote for Donald Trump, even though his administration would align much more with my policy views than a Hillary Clinton presidency would, a lot of my Republican friends were befuddled. How could I not vote for a person who checked far more of my policy boxes than his opponent?
"Mr. Trump has no desire to acquaint himself with most issues, let alone master them" is how I put it four years ago. "No major presidential candidate has ever been quite as disdainful of knowledge, as indifferent to facts, as untroubled by his benightedness." I added this:
Mr. Trump's virulent combination of ignorance, emotional instability, demagogy, solipsism and vindictiveness would do more than result in a failed presidency; it could very well lead to national catastrophe. The prospect of Donald Trump as commander in chief should send a chill down the spine of every American.
It took until the second half of Trump's first term, but the crisis has arrived in the form of the coronavirus pandemic, and it's hard to name a president who has been as overwhelmed by a crisis as the coronavirus has overwhelmed Donald Trump.
To be sure, the president isn't responsible for either the coronavirus or the disease it causes, COVID-19, and he couldn't have stopped it from hitting our shores even if he had done everything right. Nor is it the case that the president hasn't done anything right; in fact, his decision to implement a travel ban on China was prudent. And any narrative that attempts to pin all of the blame on Trump for the coronavirus is simply unfair. The temptation among the president's critics to use the pandemic to get back at Trump for every bad thing he's done should be resisted, and schadenfreude is never a good look.
That said, the president and his administration are responsible for grave, costly errors, most especially the epic manufacturing failures in diagnostic testing, the decision to test too few people, the delay in expanding testing to labs outside the Centers for Disease Control and Prevention, and problems in the supply chain. These mistakes have left us blind and badly behind the curve, and, for a few crucial weeks, they created a false sense of security. What we now know is that the coronavirus silently spread for several weeks, without us being aware of it and while we were doing nothing to stop it. Containment and mitigation efforts could have significantly slowed its spread at an early, critical point, but we frittered away that opportunity.
"They've simply lost time they can't make up. You can't get back six weeks of blindness," Jeremy Konyndyk, who helped oversee the international response to Ebola during the Obama administration and is a senior policy fellow at the Center for Global Development, told The Washington Post. "To the extent that there's someone to blame here, the blame is on poor, chaotic management from the White House and failure to acknowledge the big picture."
Earlier this week, Anthony Fauci, the widely respected director of the National Institute of Allergy and Infectious Diseases whose reputation for honesty and integrity has been only enhanced during this crisis, admitted in congressional testimony that the United States is still not providing adequate testing for the coronavirus. "It is failing. Let's admit it." He added, "The idea of anybody getting [testing] easily, the way people in other countries are doing it, we're not set up for that. I think it should be, but we're not."