Senator Cory Gardner's political relationship with the president reads like a tawdry romance novel.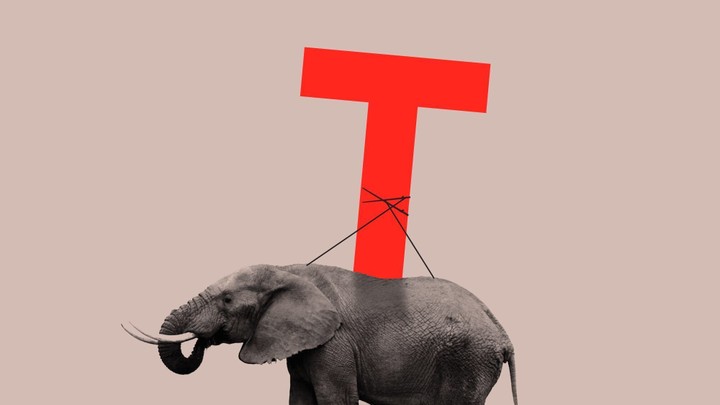 .
In the future museum of Never Trumpers turned Ever Trumpers, Senator Cory Gardner of Colorado will have pride of place. In 2016, Gardner called Donald Trump a "buffoon," left the Republican National Convention after one day rather than watching him formally receive the party's nomination, called for him to drop out of the race after the release of the Access Hollywood tape, and said he would write in Mike Pence's name on his presidential ballot.
"He's been with us 100 percent," Trump said of Gardner at a February rally in Colorado Springs, at which Gardner lavished praise on the president.
What happened?
Not so long ago, there was a time in American politics when elected officials who found their state's voters shifting beneath them would adjust their partisan loyalties to stay in power. Former Senators James Jeffords of Vermont and Arlen Specter of Pennsylvania both left the Republican Party when its national agenda grew out of step with that of their voters. A generation of southern politicians, from George Wallace to Strom Thurmond, adapted its stances on race as black voters' access to the ballot box rose.
"I think I can understand something of the pain black people have come to endure," Wallace told a black church audience in 1979. "I know I contributed to that pain and I can only ask your forgiveness." Thurmond, who ran a segregationist campaign for president in 1948, never apologized for his past views, but he reliably delivered federal aid and programs for black constituents, and in 1970 became the first southern senator to hire a black staff aide and sponsor a black candidate for a federal judgeship.
Read: Cory Gardner says he's not that kind of Republican
These days, Trump's hold on the GOP base is so total that Republican incumbents around the country cross him at their peril. Tribal loyalty is the new normal. In Gardner's case, cold numbers make the point. At the beginning of Trump's term, Gardner was willing to take an independent tack. He pressed in vain for creation of a special committee on cybersecurity, in part to investigate Russian hacking of the 2016 election. He supported a bipartisan immigration-reform bill written by John McCain that his fellow Republicans soundly defeated. The Lugar Center, an independent nonprofit in Washington, D.C., that promotes cross-party cooperation, named him the fifth-most-bipartisan senator in the 115th Congress, which ended in 2018. But those stances hurt him with Republicans back home.
By January 2019, after Gardner broke with Trump and voted to end a 34-day government shutdown without providing financing for the president's border wall, Trump's favorable-unfavorable rating among Colorado Republicans was 84 percent to 15 percent, while Gardner's was a comparatively weak 59 percent to 26 percent, according to the KOM Colorado poll.
In the most recent KOM survey, Trump's favorability rating among Republicans dropped slightly, to 78–21, while Gardner's rose, to 72–19. But that increase is not nearly enough to compensate for Gardner's abysmal favorability rating among undeclared voters, now the largest slice of the Colorado electorate. Among those voters, Gardner scored just a 29 percent favorable rating, compared with 62 percent unfavorable.
So sticking with Trump may be the best available strategy for Gardner, even if it's not sufficient to win in a general election in a state where Trump lost to Hillary Clinton by just less than five percentage points, and where Democrats won every statewide office in 2018. (Gardner's office did not return requests for comment for this article.)
"I'm not sure there's a better path for him at this moment," says Curtis Hubbard, a partner at the Democratic consulting firm OnSight Public Affairs, part of the consortium that conducts the KOM poll. "Part of the calculation for the GOP nationwide is, they understand that there isn't any path forward that doesn't include kissing the ring. And it's unfortunate, and it probably will result in Gardner's being a one-term senator. I say it's unfortunate for him because I think he's a better Republican than he's letting on."
After two terms in the House, Gardner won his Senate seat in 2014 by just 1.9 percentage points against the Democratic incumbent Mark Udall. He campaigned as a freethinker and relative moderate on issues such as immigration, supporting a move to give undocumented immigrants serving in the military a path to citizenship. Once in office, he continued to walk a sometimes maverick path. He worked with his fellow Coloradan, Democratic Senator Michael Bennet, on a bipartisan immigration measure. And he has opposed the Trump administration's anti-marijuana policies, collaborating instead with Senator Elizabeth Warren to allow cannabis businesses to use the banking system in states such as Colorado, where pot is legal.