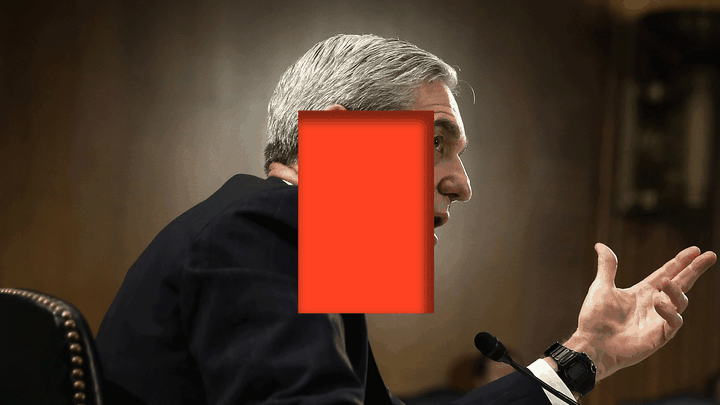 Andrew Weissmann was one of Robert Mueller's top deputies in the special counsel's investigation of the 2016 election, and he's about to publish the first insider account, called Where Law Ends: Inside the Mueller Investigation. The title comes from an adapted quote by the philosopher John Locke that's inscribed on the façade of the Justice Department building in Washington, D.C.: "Wherever law ends, tyranny begins."
Weissmann offers a damning indictment of a "lawless" president and his knowing accomplices—Attorney General William Barr (portrayed as a cynical liar), congressional Republicans, criminal flunkies, Fox News. Donald Trump, he writes, is "like an animal, clawing at the world with no concept of right and wrong." But in telling the story of the investigation and its fallout, Weissmann reserves his most painful words for the Special Counsel's Office itself. Where Law Ends portrays a group of talented, dedicated professionals beset with internal divisions and led by a man whose code of integrity allowed their target to defy them and escape accountability.
"There's no question I was frustrated at the time," Weissmann told me in a recent interview. "There was more that could be done that we didn't do." He pointed out that the special counsel's report never arrived at the clear legal conclusions expected from an internal Justice Department document. At the same time, it lacked the explanatory power of last month's bipartisan Senate Intelligence Committee report on the 2016 election. "Even with 1,000 pages, it was better," Weissmann said of the Senate report. "It made judgments and calls, instead of saying, 'You could say this and you could say that.'"
Suddenly, in March 2019, the Special Counsel's Office completed its work. A report, hundreds of pages long, with many lines blacked out, was delivered to the attorney general. Before releasing it to the public, Barr pronounced the president innocent, in a brazen mix of elisions, distortions, and outright lies—for the report presented extensive evidence of cooperation between the Trump campaign and Russian assets, and of the president's efforts to obstruct justice. The lesson Trump took from the Mueller investigation was that he could do anything he wanted. He declared himself vindicated, vowed to pursue the pursuers, and immediately turned to extorting favors for another election from another foreign country. Uproar over "Russiagate" gave way to uproar over "Ukrainegate." The Mueller report faded away, as if it had all been for nothing.