GET OUT YOUR PEN AND PENCILS!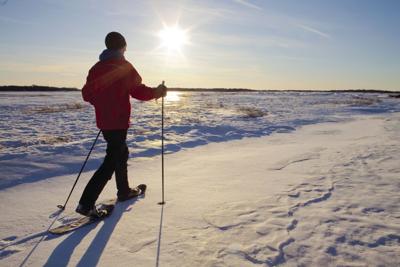 The Bureau of Land Management Uncompahgre Field Office is seeking public comment on a proposal from the Cimarron Mountain Club for a special recreation permit to conduct commercially guided hikes, snowshoeing, skiing, snowboarding, and avalanche mitigation on public lands in Montrose County.
The CMC is a private club and residential community in the south San Juan Mountains, 10 miles northeast of Ridgway.
It is seeking to lead year-round commercial trips on two BLM parcels, totaling approximately 3,475 acres. These activities would cease during the elk calving season from May 1 through June 15. The permit would not prevent access for the general public. Trips would vary in frequency and party size depending on the activity and weather conditions.
Project documents are available online at https://eplanning.blm.gov/eplanning-ui/project/1505681/510. Comments must be submitted by Feb. 16, and may be submitted via the website above or via mail to: BLM Uncompahgre Field Office, Attn: Angela Losasso, 2465 S. Townsend Ave. Montrose, CO 81401.
Before including your address, phone number, email address or other personal identifying information in your comment, be aware that your entire comment — including your personal identifying information — may be made publicly available at any time.
(A DISCLAIMER BY THE FEDS ABOVE)