David Frum is not only one of The Atlantic's most important writers, he is one of the most important writers in America today. He was among the first to see the threat posed to American democracy by forces of illiberalism and autocracy, and he has been fearless and unrelenting in calling out those who threaten America's ideals and the American idea itself.
Below is a message from David about the state of the threat today. Thank you, as ever, for your support of David's work and the work of our brilliant corps of journalists.
—Jeffrey Goldberg, Editor in Chief
SHARE OUR REPORTING ON TODAY'S MOST URGENT ISSUES. GIVE A GIFT SUBSCRIPTION.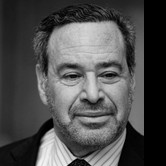 David Frum
Staff Writer
Five years out from the publication of my original "How to Build an Autocracy" story, I see, with gratitude and relief, some hope for reprieve. I also see, with foreboding, the ominous possibility of an even more dangerous antidemocratic turn ahead.
Let's start with the good news. Former President Donald Trump's attempt to overthrow the 2020 election with violence failed. He failed, too, in his attempt to extort the president of Ukraine to fabricate news to help the Trump reelection campaign. For both of those outrages he was impeached.
Now the bad news. The impeachment did not put an end to the Trump story. By any measure, Trump is the front-runner for the Republican nomination in 2024. And even should he somehow falter, the most likely alternatives to Trump have all accepted his version of the events of 2019–21: that he did nothing wrong, that he was the victim, that the true outrage is the attempt to hold responsible those who first tried to manipulate, then to overturn, a presidential election. Whatever Trump's personal future, a deep corruption of political values across nearly half of the partisan spectrum is his legacy.
The Atlantic stands with citizens of all political persuasions in defense of America's ideals and institutions. I'm proud to be among the writers contributing to The Atlantic's journalism at a moment when it's needed most.
David Frum
Staff Writer