Brian Willie, Kyle Cooke• 
Published on February 16, 2022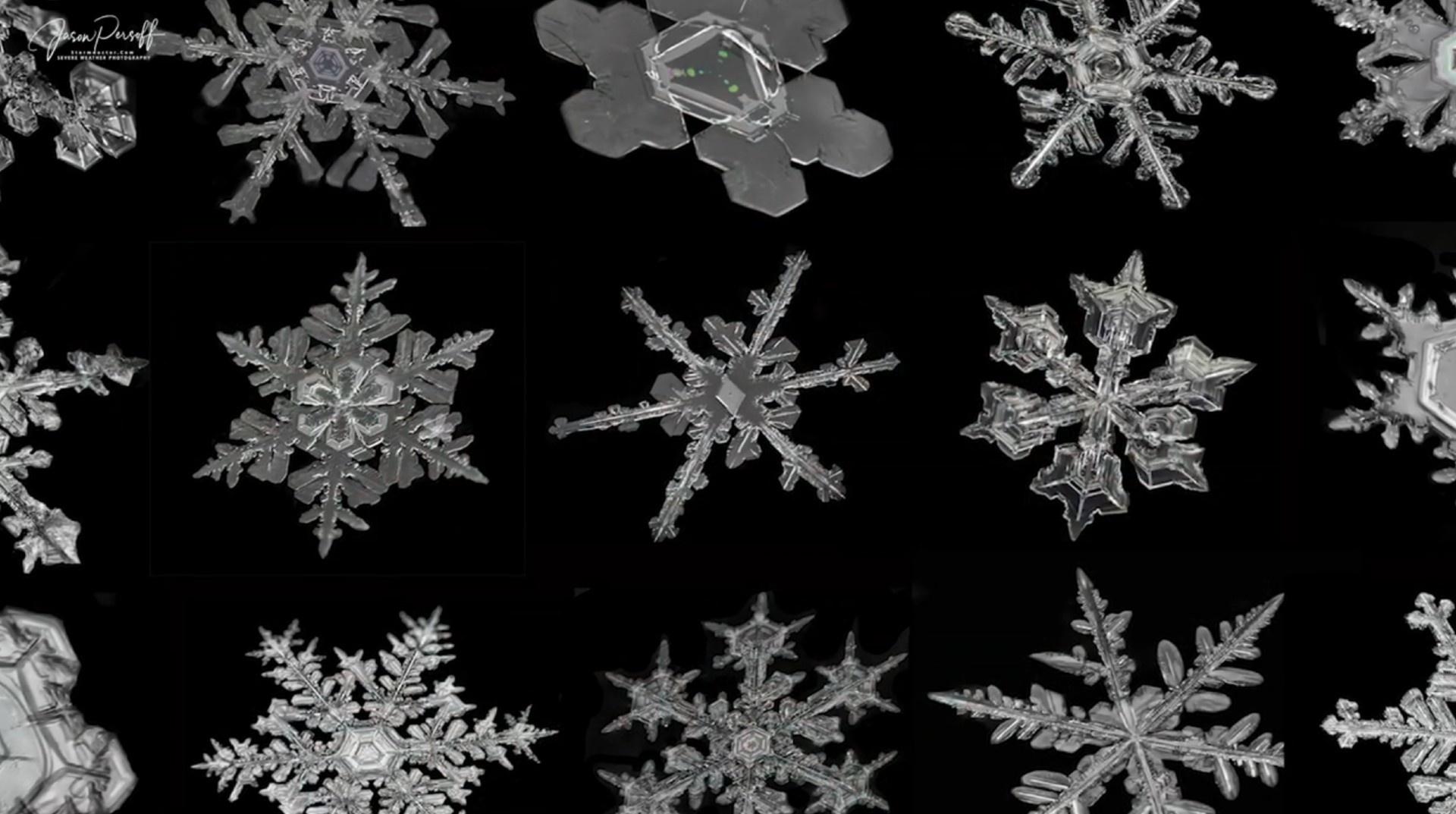 AURORA, Colo. — Dr. Jason Persoff's neighbors probably have some questions.
When it snows, Persoff is often out on his front porch, standing still with his arms out straight, holding a dark black sock out into the snowfall.
"It is, admittedly, a little odd," said Persoff, the assistant director of emergency preparedness at the University of Colorado Hospital.
Persoff uses the sock like flypaper, but instead of capturing bugs he captures snowflakes. With a Sony Alpha 7 III camera and a lens the size of his forearm, Persoff photographs the stunning individuality of snowflakes.
"So my studio is really complex," Persoff joked. "It's a table and a sock, a light and my camera. That's it. But I do welcome all snowflakes of all different shapes and sizes to come visit, and I'm always happy when they do."
A lot of people ask Persoff if it is true that each snowflake is unique — he has the photos to prove it. The results are mesmerizing to the point they almost look fake.
Persoff told Rocky Mountain PBS that the COVID-19 pandemic has been "very, very personal."
"My colleagues and I — particularly my nursing colleagues — have been right up in it from the get-go, so it's been a very high stress time taking care of patients with COVID," he said.
Photography provides Persoff with an opportunity to decompress.
"One of the things that we talk about in the medical profession is resilience," he said. "And resilience is really hard to maintain when … for two years, everybody has been holding their breath, waiting for something to end. And the thing is, you've got to breathe. You have got to find a way to take a breath and enjoy life."
Although Persoff said it "sounds crazy," he finds interacting with snowflakes to be therapeutic.
"It's an opportunity to bond with my creator and also to see the world in a way that few people take the time to notice," Pershoff said of his photography.
One of the things people may not recognize, especially with the naked eye, is that snowflakes can have color.
"As the snowflake forms, it can create a layer that is two different densities in the center, and that acts a lot like gasoline on water, and they refract those colors," Persoff said. "But it's very, very difficult to explain how much beauty is in each of these snowflakes."
For those interested in following Persoff's process and learning how to do the photography themselves, Persoff has a YouTube channel where he teaches everything from equipment set-up to editing.
Persoff's photography — which also includes storm chasing photos — is stormdoctor.com. He hopes people gain a sense of perspective from his photography.
"Like a lot of things in life, you can look at this like 'Oh my gosh, this is the worst traffic that we've encountered.' Or you can look at it like 'Every single one of those flakes that's falling right now has a story to tell, and they're pretty magnificent.'"