I'll say it once and I'll say it again: Thank you for your support. I couldn't do this without you. Don't let your friends miss out! Tell them about the Land Desk or, better yet, buy them a gift subscription.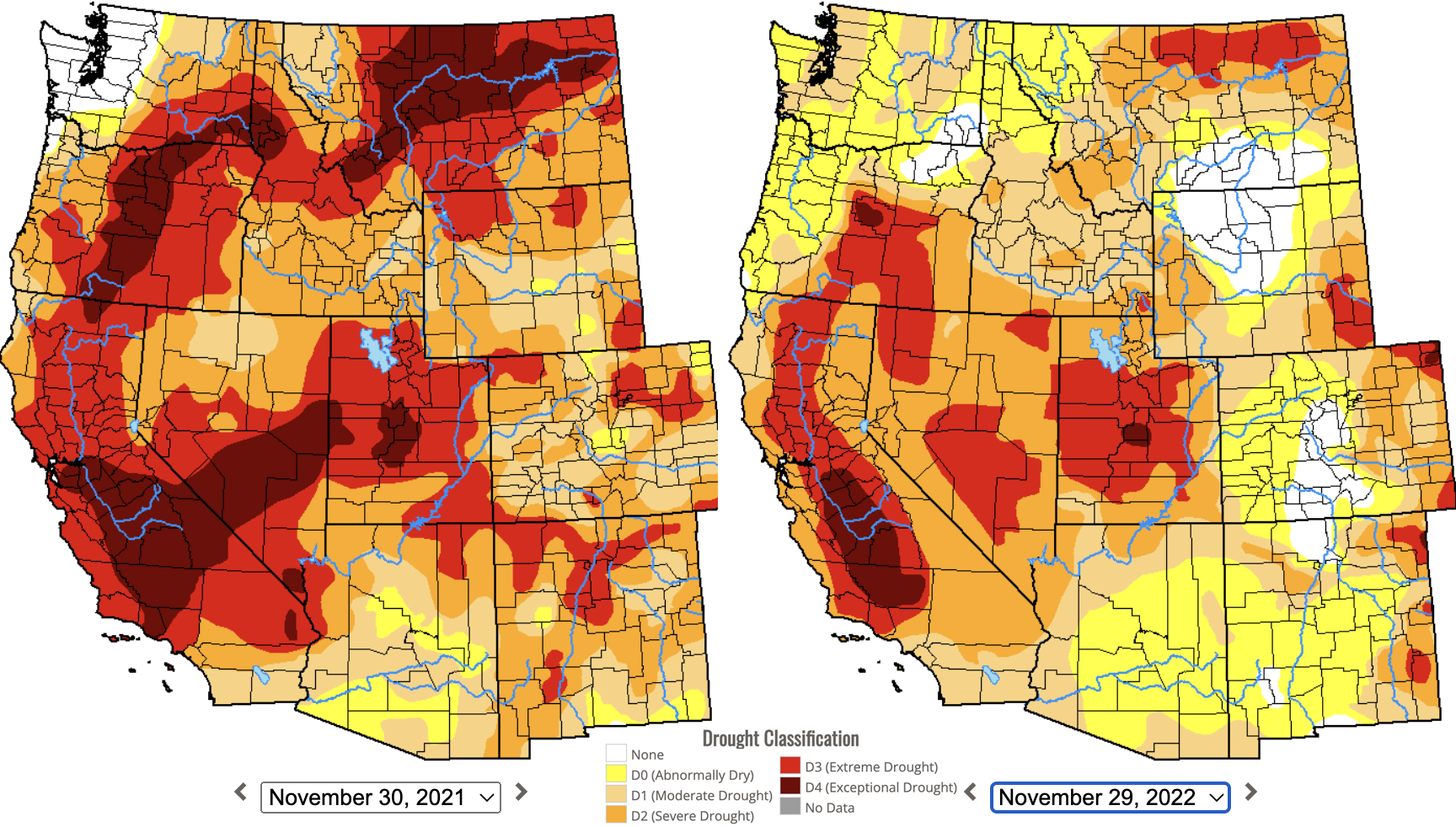 Aridification Watch
The meteorological winter has only just begun, and the 2023 water year is a mere two months old, so it's probably too early to be talking about snowpack and precipitation trends. But I'm going to do it anyway because things are getting kind of interesting.
As I've noted before, La Niña has returned for a third consecutive winter, a rare occurrence. La Niña strengthens the trade winds along the equator, pushing warm Pacific Ocean water away from South America's west coast, which then causes cool water to upswell to the surface to replace the warmer waters. This pushes the jet stream northward, bringing drier conditions to the Southwest and moisture and cold to the Northwest.
At least that's what usually happens.
So far, though, Western weather hasn't always followed the rules. What else is new, right? For example:
Still, the winter is young, and things could change radically. Last winter started out dry in much of Colorado, for example, leading to the late December Marshall Fire near Boulder that wiped out 1,000 homes. Then some monster storms came, forcing everyone to reassess. Then the dryness returned. This year, forecasters are expecting La Niña to mellow or disappear by early spring, so maybe things will return to normal. Whatever that means.