THIRTY YEARS AFTER NORMAN MACLEAN'S NOVELLA WAS BROUGHT TO BIG SCREEN, MANY ARE LAMENTING HOW IT, AND THE TV MELODRAMA 'YELLOWSTONE' HAVE FUELED AN INUNDATION OF WESTERN MONTANA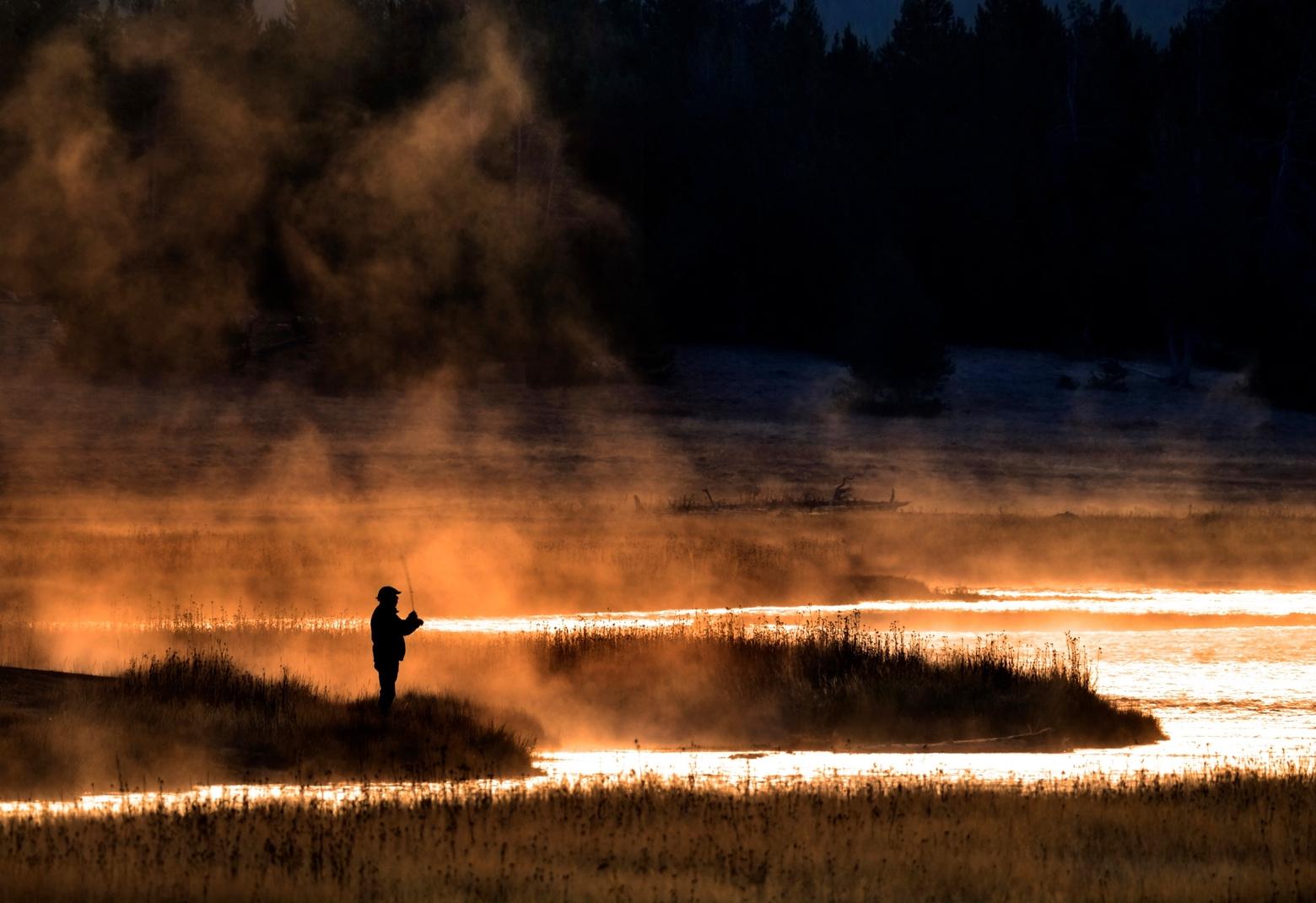 When the dream of Montana meets sobering reality: what's the cost of Hollywood calling attention to still-wild places? When the masses show up, do they realize what they are trampling? Photo from Shutterstock ID: 1201151641
As often is the case, the passage of time brings a warm diaphanous gloam to the way we remember the past—or at least the way we think it used to be when it was better.
In the fading rear-view window, better means places that were uncongested, when the countryside didn't resemble a human anthill, when floating a river didn't feel like you were on a golf cart passing down a suburban fairway lined by trophy homes on either side, when you waved to rural folk passing them by along a dirt road, and when wildness still seemed tangible.
Some 30 years ago, in the months before the film A River Runs Through It began appearing on big screens across the country, director Robert Redford told part-time Livingston, Montana resident and writer Toby Thompson to "get ready. This film is going to change everything."
In hindsight, it is impossible now to overstate just how prescient Bob Redford's prediction was. It's a view shared today by the son of Norman Maclean himself, the latter being author of the novella set in Montana which formed the basis for the movie and is widely considered to be one of the best fishing stories ever written in American history. A River Runs Through It rightfully ranks up there with Ernest Hemingway's Pulitzer Prize-winning tale, The Old Man and the Sea and his Big Two-Hearted River.
What they touch upon, like a great landscape painting, is timelessness.
The Hemingway mention is more than anecdotal. Generations of the writer's fans made pilgrimages to places where he fished, hunted, wrote, lived and visited—including Cooke City, Montana, and Ketchum, Idaho—but the mystique of Hemingway's association with Key West, Florida, is bittersweet. It is blamed, in part, for both the community's popularization and corresponding destructive development pressure placed upon a once quaint saltwater fishing mecca.
Is that how people treat places they claim to love?
As for A River Runs Through It and the Montana the book venerated,John Norman Maclean has waded often into the fleeting afterglow of his father's words, the wends of water they were drawn from, the moments they shared together fly fishing the Big Blackfoot River east of Missoula and just sitting still together in quietude at their summer place near Seeley Lake, Montana.
In 2021, John's own book, Home Waters: A Chronicle of Family and a River, was published to deserved acclaim, for it delves into "the story behind the story" of A River Runs Through It. He reflects on his father's intent and the dreamlike spell the book—and film—put on people who became smitten with an idealized sense of what Montana was—and is. John shared a little-known fact; while his father was still alive and having rejected a first script written by a giant of Montana literature, the late William Kittredge, it appeared the movie might never be made.
But in 1992, two years after Norman Maclean died, Redford prevailed in his quest and it did.
Some three decades on, what impact did the movie A River Runs Through It have on the state it portrayed mythically? What if the movie hadn't been made with the book merely being a classic that people passed around? In our time, can any parallels be drawn to the effects of another visual storytelling phenomenon—the fictional TV melodrama Yellowstone—set in the real Paradise Valley north of Yellowstone National Park?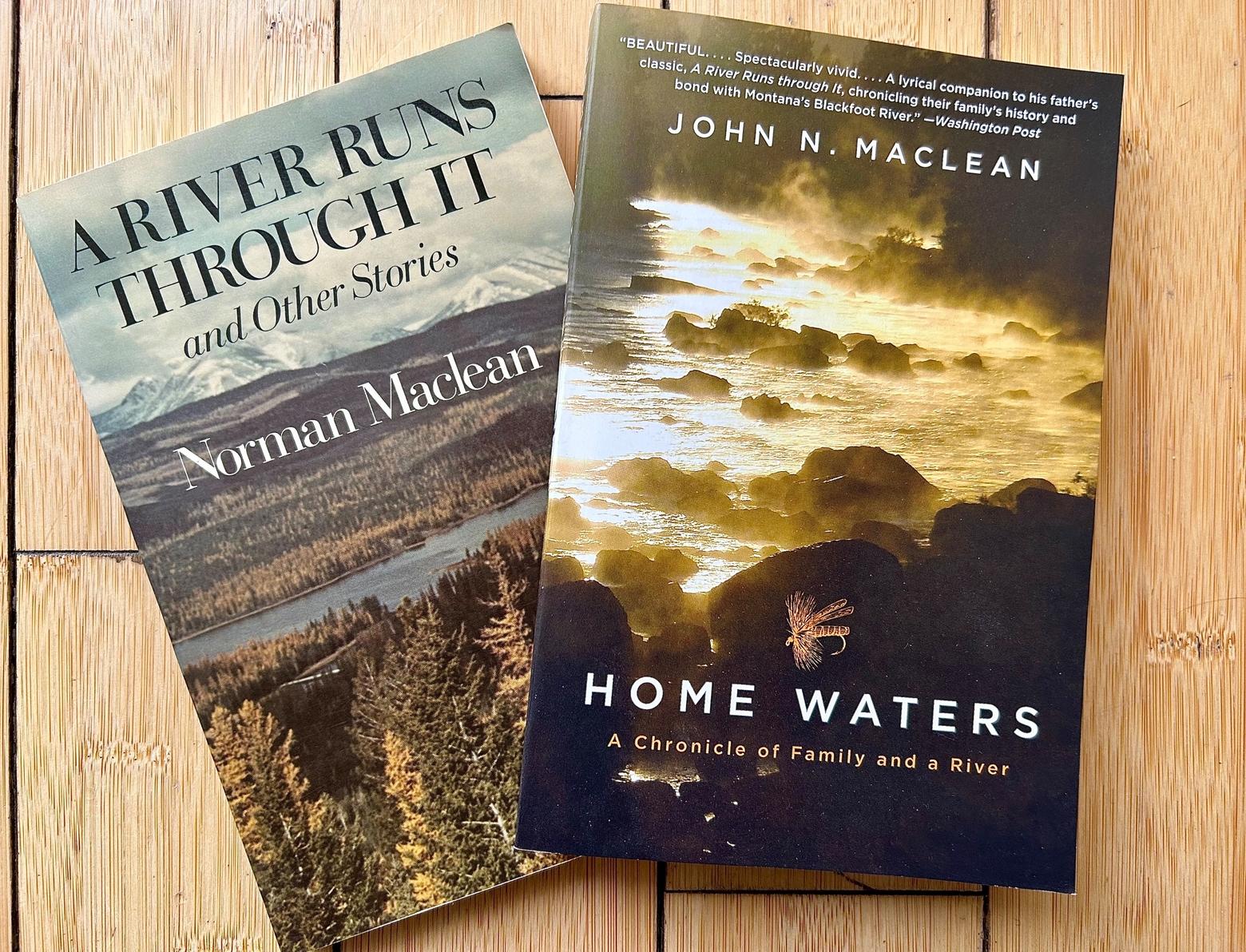 How much reflective pause ever gets paid to possible cause and effect of mass attention? When Redford told Thompson that the film "was going to change everything," were local elected city and county folk anticipating the effects of the onslaught? If so, how? If not, then why?
The answer to the question of whether A River Runs Through It, Yellowstone and the effects of Covid migrants positioned Greater Yellowstone as a destination for escape is: yes, their impacts are inescapable but Yellowstone is having even more incendiary consequences because lacking when A River Runs Through It appeared in theaters was social media.
The gated community known as the Yellowstone Club in Big Sky had not yet been born, and billions of dollars in real estate speculation had not yet flowed into southwest Montana, reaching Paradise Valley, Jackson Hole, Teton Valley, Idaho, and the North and South Fork corridors of the Shoshone River like a tidal wave.
Notably, in the allegorical fable of Yellowstone, a defiant ranch family patriarch played by actor Kevin Costner battles to prevent ruthless out-of-state developers, backed by a capital equity firm based in the East, from ruining the pastoral character of Montana by building a massive Big Sky-like resort just beyond Yellowstone Park's northern border. Sometimes, in this third decade of the 21st century, it's difficult to distinguish where make-believe begins and reality ends, how entertainment media can destroy a real place, and if there's any alternative to just letting growth happen.
The paradox of A River Runs Through It and Yellowstone is that while both, in their own way, speak to a deep nostalgic connection to land and water, they have fed a narrative of consumption that sharply departs from the kind of natural resource exploitation carried out by timber, mining and cattle barons. This saga involves destruction caused when lifestyle pilgrims, some motivated by get-rich-quick ambition, pour into fragile ecological settings, using power and influence to build dream homes, own the views, and partake in a modern boomtown strategy of real estate speculation with little regard given to permanent consequences.