Mechanical Advantage Tools for the Wild Vertical draft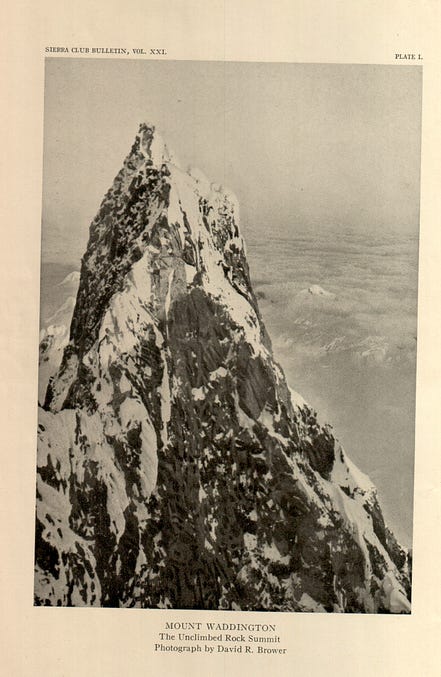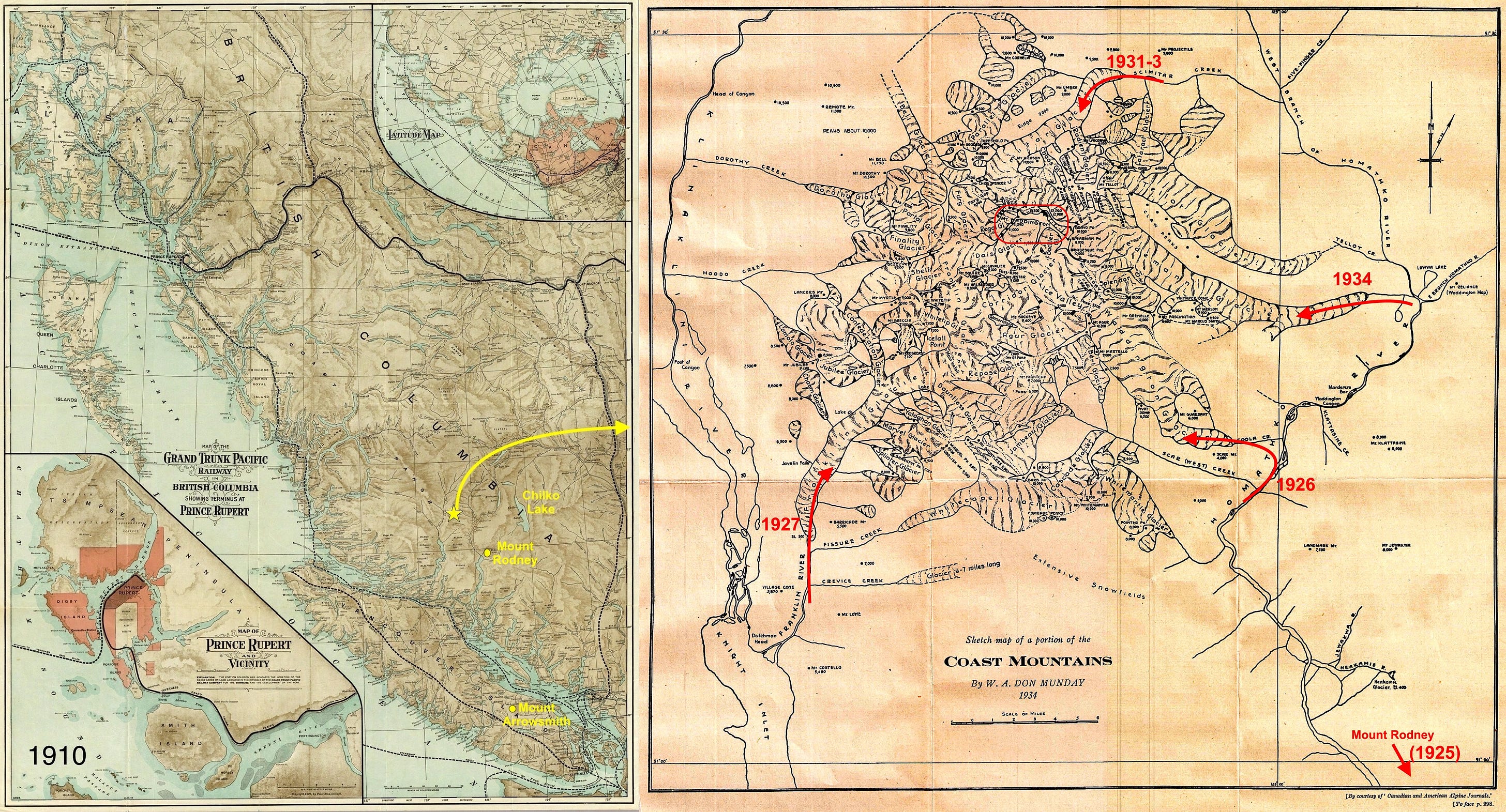 Early sightings and attempts
In 1922, while carrying out typographic surveys near Chilko Lake, Captain R.P. Bishop sighted "a peak of great height" in an uncharted region of the Coast Range. The next year, working with Victor Dolmage of the Geographic Survey of Canada, they estimated that the unnamed peak was over 13,000 feet tall. Reports of this discovery "fired the enthusiasm of two Vancouver mountaineers, Mr. and Mrs. W.A.D Munday, who organized an expedition to conquer this new monarch of the Coast range" (The Province, Jan 15, 1928).
In 1924, Don and Phyllis Munday climbed Mount Robson with Conrad Kain, then believed to be the highest point in British Columbia, and in 1925 began a decade of effort to climb this "peak of great height" in the Coast Range. They initially sighted the range from Mount Arrowhead on Vancouver Island, 140 miles distant, then climbed to high points above Bute Inlet, 50 miles distant, to gain a grasp of the challenge and to get a closer look at the range's imposing centerpiece that became known as "Mystery Mountain" (also known as Mount Mystery or Mystery Peak). Surrounded by treacherous glaciers on all sides, access into the range would prove a formidable challenge.
Footnote: many uncharted mountains were called 'Mystery Mountains' in this era, including Mount Everest in 1920, known to be the highest peak in the world (but still a mystery of access), the unmapped 'Bunya' range in Australia in 1919 ("Queensland's Mystery Mountains", despite being well known by Indigenous people), and ranges like the Dzhugdzhur Mountains in Siberia and the Mountains of the Moon in Africa, noted on early maps but not yet known by foreigners. Basically, any ranges not well known by Europeans were often coined "Mystery Mountains" in this era.
In 1926, after an epic struggle bushwhacking through devil's club and alder bush from the east via the Hamathko River (noted as the "Terror of the North"), the Mundays traveled up the eastern glaciers to the southern ramparts, deeming the south wall "out of the question," and unsuccessfully attempted the southeast ridge of Mystery Mountain.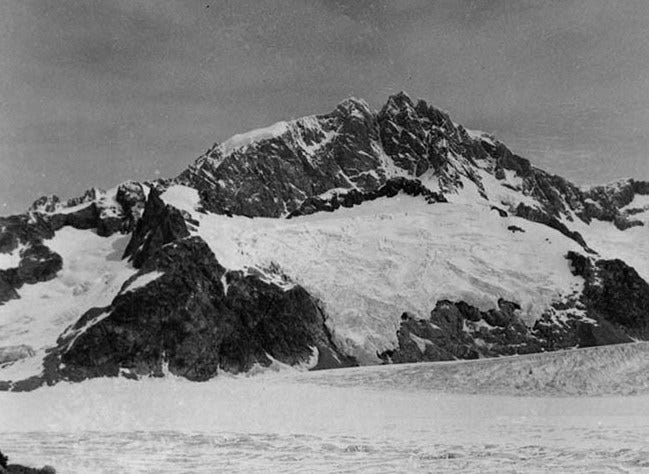 In 1927, they discovered an easier approach from the south via Knight Inlet, and attempted the northwest ridge, getting caught in a fierce electrical storm and aptly naming their highpoint, 'Fireworks Peak' (one writer later headlined the story, "Storm makes human torches of alpinists.")