July 31, 2022
THE ASSOCIATED PRESS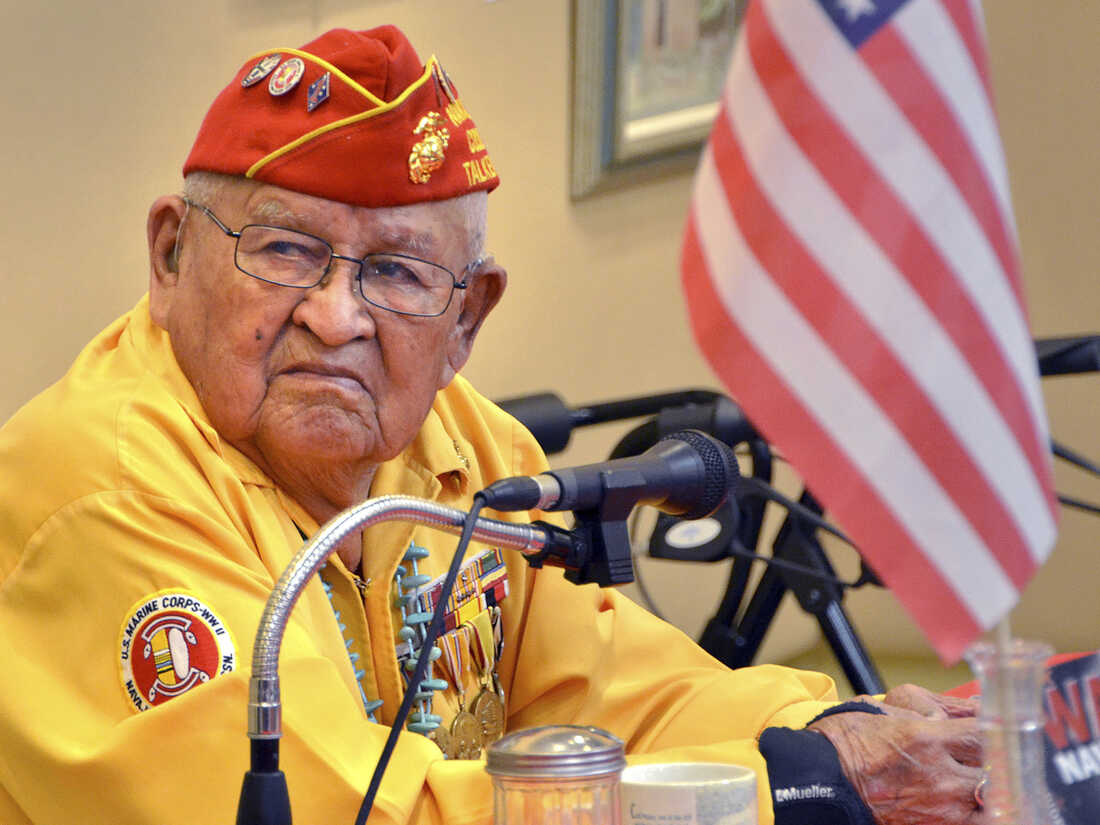 FLAGSTAFF, Ariz. — Samuel Sandoval, one of the last remaining Navajo Code Talkers who transmitted messages in World War II using a code based on their native language, has died.
Sandoval died late Friday at a hospital in Shiprock, New Mexico, his wife, Malula told The Associated Press on Saturday. He was 98.
Hundreds of Navajos were recruited from the vast Navajo Nation to serve as Code Talkers with the U.S. Marine Corps. Only three are still alive today: Peter MacDonald, John Kinsel Sr. and Thomas H. Begay.
The Code Talkers took part in every assault the Marines conducted in the Pacific, sending thousands of messages without error on Japanese troop movements, battlefield tactics and other communications critical to the war's ultimate outcome. The code, based on the then-unwritten Navajo language, confounded Japanese military cryptologists and is credited with helping the U.S. win the war.
Samuel Sandoval was on Okinawa when got word from another Navajo Code Talker that the Japanese had surrendered and relayed the message to higher-ups. He had a close call on the island, which brought back painful memories that he kept to himself, Malula Sandoval said.